Jaeden Avilla spent the first years of his life in Hawaii. He remembers beaches and puffer fish, grilled meats and sweet fruits. Ever since he and his family moved to Oregon, he has tried to keep his Hawaiian culture alive.
The best way to do this? Cooking Hawaiian food. And Jaeden, a fourth-grader at Hazeldale Elementary School in Beaverton, can cook up a storm. He spends most of his free time at home in the kitchen, perfecting his favorite dishes. Especially desserts. One day, he will attend "chef school" to become a professional, but for now, experimenting with cookies topped with Reese's, Kit Kats and sprinkles is his forte.
But Jaeden has another goal. A big one.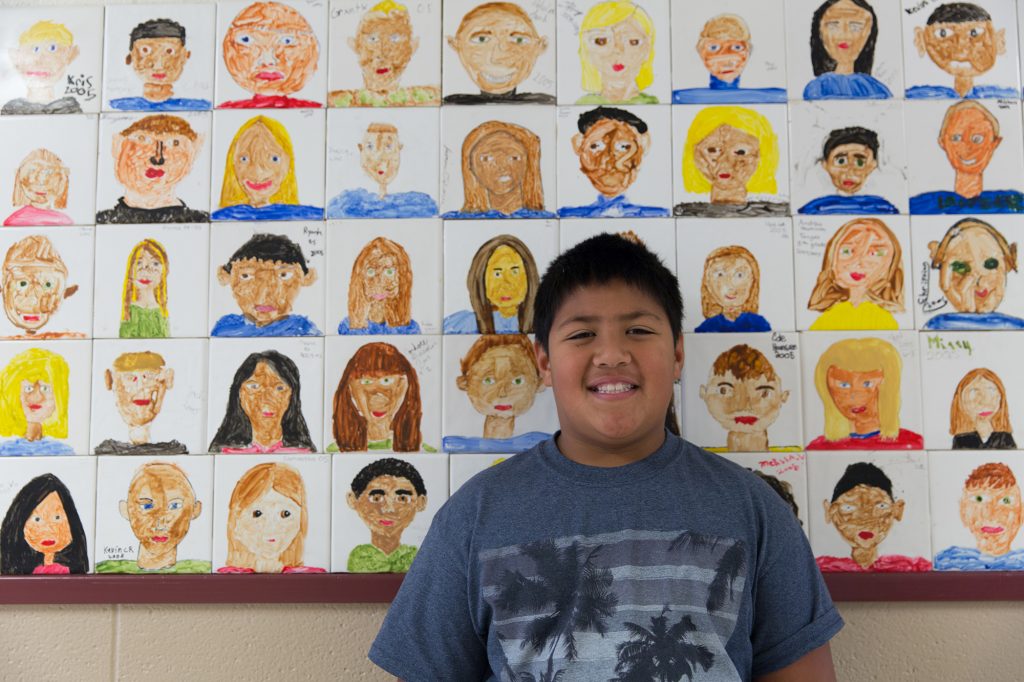 In preschool, he developed a stutter, making it difficult for others to understand him.
"I kept asking my parents, 'What is this?'" he said. "I was the only kid that stuttered, and some kids mocked it. I didn't want to be the kid that gets made fun of for stuttering."
Hazeldale Elementary, which Jaeden has attended since first grade, offered speech pathology classes to students with speech impediments. So Jaeden began an Individualized Education Program focused on correcting his stutter. After years of hard work, it began to fade – a source of great pride for Jaeden.
Back to that goal.
Jaeden understands what it's like to be different from his classmates. He understands what it felt like to be teased for something he couldn't control. So he wants to use his own experiences to help others like him.
"When I'm a grown-up, I want to stop people from bullying someone for being different," he said. "That's what I want to change in the world."